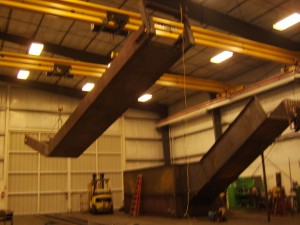 At Industrial Fabrication & Testing, our skilled craftspeople have over 60 years of combined experience in metal fabrication. Our company is based on service and integrity.
We realize that each job has specific requirements so we work closely with our customers to ensure that orders are completed to your specifications and within your time line.
We understand change orders happen so we offer prompt response to changing project demands.
IFT is dedicated to building lasting customer relationships. We treat you the way we want to be treated.